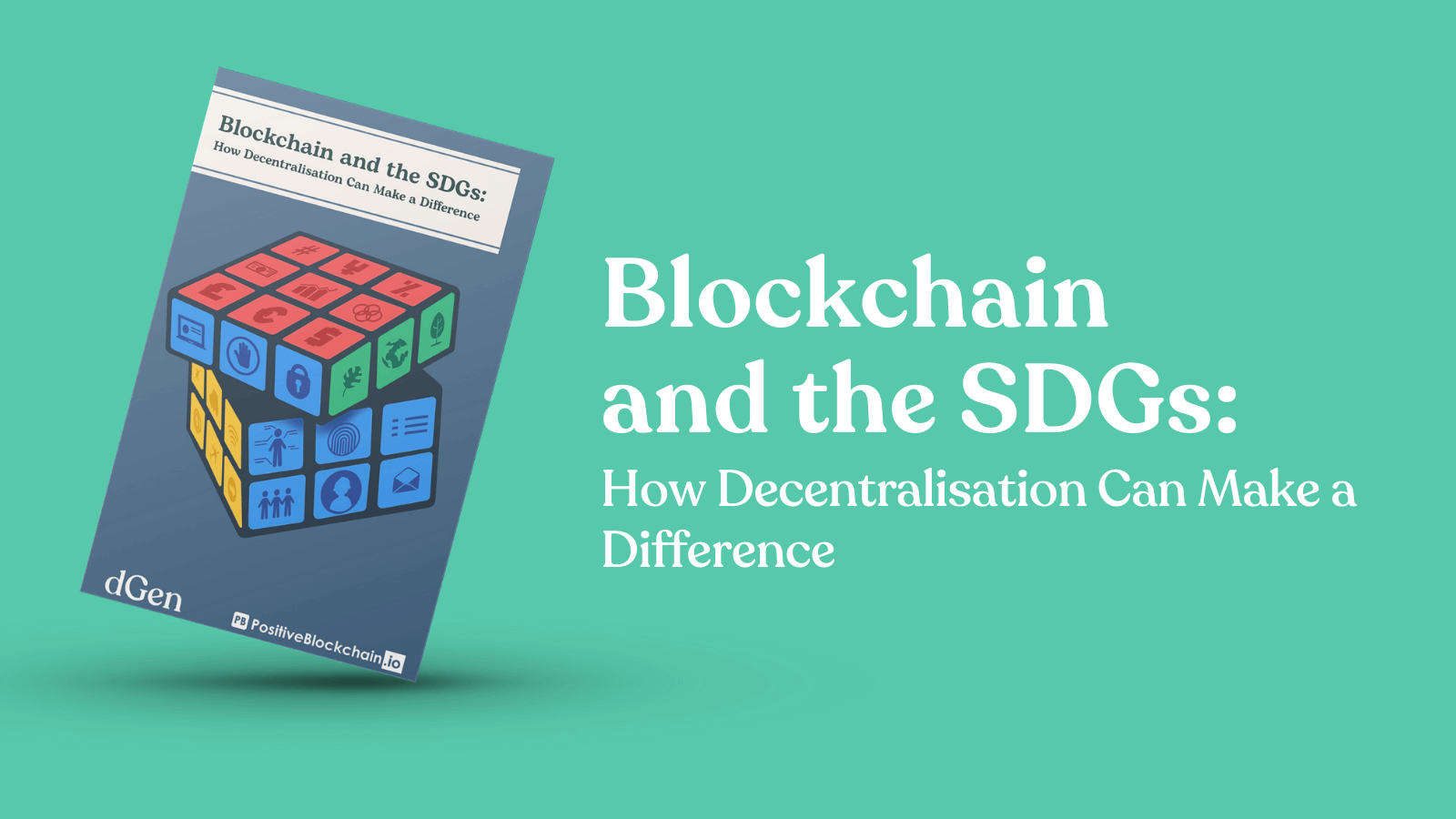 (Read the report here)
Blockchain & the SDGs:

 How Decentralisation Can Make a Difference

Blockchain's use beyond speculative finance is emerging and maturing. In a collaboration with dGen, we analyse this potential for social good, guided by the UN's SDGs. Twenty-five external experts lend their insights into current and potential applications, from diverse organizations such as: Celo, Duniter, UCL, Affinidy, MineSpider, Cardano, Ethereum, Climate Chain Coalition, Energy Web, and more.. What role can and does blockchain play in achieving the SDGs?

Some of the questions tackled in the report:

How can blockchain make identity more accessible?
What can blockchain do for financial inclusion?
What does transparency mean for supply chains?
How can climate initiatives benefit from blockchain?

Read the report now!