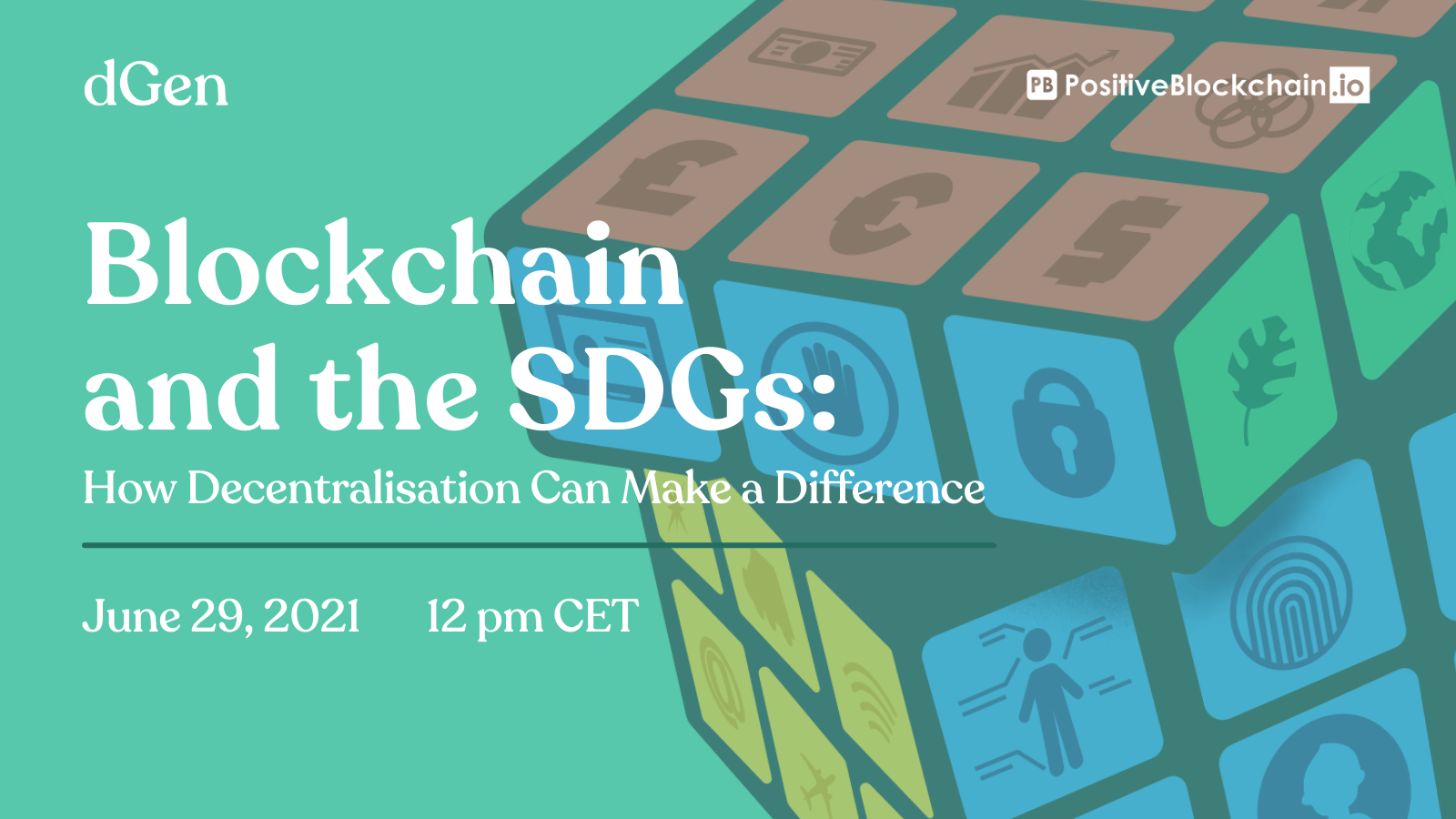 (Event registration link here)
we are happy to invite you to join this exclusive launch webinar of the report "Blockchain for the SDGs" prepared by dGen and PositiveBlockchain.
Hundreds of tech entrepreneurs, startups, impact specialists, members of public or social organizations have experimented in recent years with the use of decentralisation and blockchain technology as potential solutions to solve our world's burning issues.
What have they learned? What is the current state of blockchain implementation for social good? This is what dGen and Positive Blockchain's forthcoming report explores with valuable contributions from several external experts.
Take the opportunity to speak with some of our writers and listen to their insights and stories related to the fields of Supply Chain, Social Impact, Data Verification, Health, Financial Inclusion and workers' rights. Speakers will be announced on social media and the report will be available directly after the webinar.
The event will be held on Zoom at 12 pm CET on the 29th of June. Sign up on eventbrite.
Positively Yours,