PositiveBlockchain: The coronavirus pandemic has unleashed not only a health crisis, but also one that affects societies and econ­omies at their core.
The United Nations Development Programme recently reported that the ongoing pandemic is "hitting hard on all of human development's constitutive elements", such as loss of income at a scale not seen since the Great Depression, loss of lives or damage to well-being at an astounding scale, disrupted access to education, all "likely increasing poverty and inequalities at a global scale", making achievement of the Sustainable Development Goals even more urgent.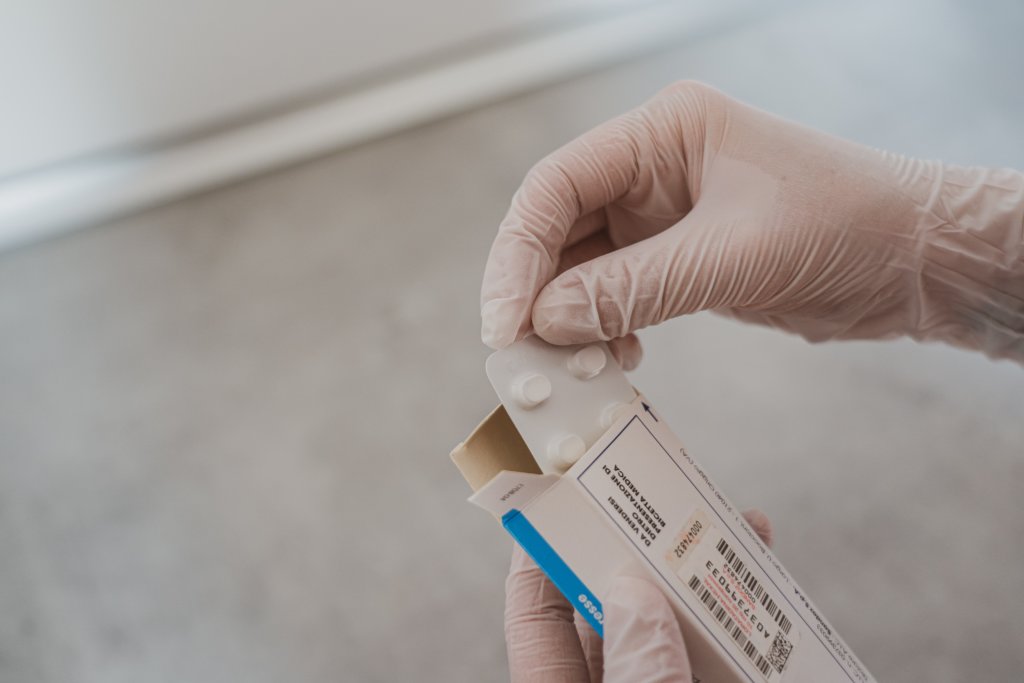 Photo: Castorly Stock from Pexels
Over the coming months, PositiveBlockchain will launch a broad selection of interview series related to how companies in the blockchain for social impact ecosystem are adapting their solutions or projects in this next phase of sustainable development. The series will focus on interviewing inspiring change-makers from different organisations, who provide inspiration and insights on how to address the multi-faceted and far-reaching socio-economic development challenges intensified by the Covid-19 pandemic.

Today, we talk to Kevin Pettit, Chief Operating Officer of Proof of Impact, a company providing verified impact investing solutions.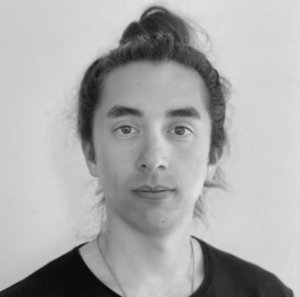 Kevin Pettit, Chief Operating Officer, brings infectious energy to everything he does. He brings to bear a strong background in blockchain, finance and technology to the Proof of Impact team. His successful track record of launching and accelerating financial systems is fueled by his unyielding commitment towards advancing high-performance teams to rapidly deliver growth. His deep passion for social impact led him here and his desire to rigorously disrupt the impact space as we know it keeps him going.
Can you first tell us a little bit about Proof of Impact outside the current crisis: Which problem is it tackling, how does it work and what impact does it make? How did you get to work on it?
At our core, Proof of Impact is a technology company that enables the tracking, measurement, and evaluation of impact investments. To dive in a bit deeper, we have developed a data collection and verification engine that is radically redefining impact as we know it – by using transparent and meaningful metrics to create natural alignment between purpose and profit. 
We quickly saw that the hearts and minds of consumers and investors are becoming more impact-minded, yet the tools to bring those visions to life lag behind. Frustrated with the conversations being had but little to no outcomes, we decided to tackle this issue head on. Backed by co-founders who are serial impact entrepreneurs, one with deep expertise in investment banking, we listened to the market and committed ourselves to developing the technological innovations needed to make investing in impact tangible, transparent, and verifiable. 
Focused on four key areas – impact investing, responsible manufacturing, philanthropic giving, and corporate social responsibility – our solution is tailored to the specific needs of those looking for new age digitized investment products. We proudly provide a customizable technology platform and visibility into key impact performance data to help fund managers and impact-minded professionals make more conscious decisions in everyday life.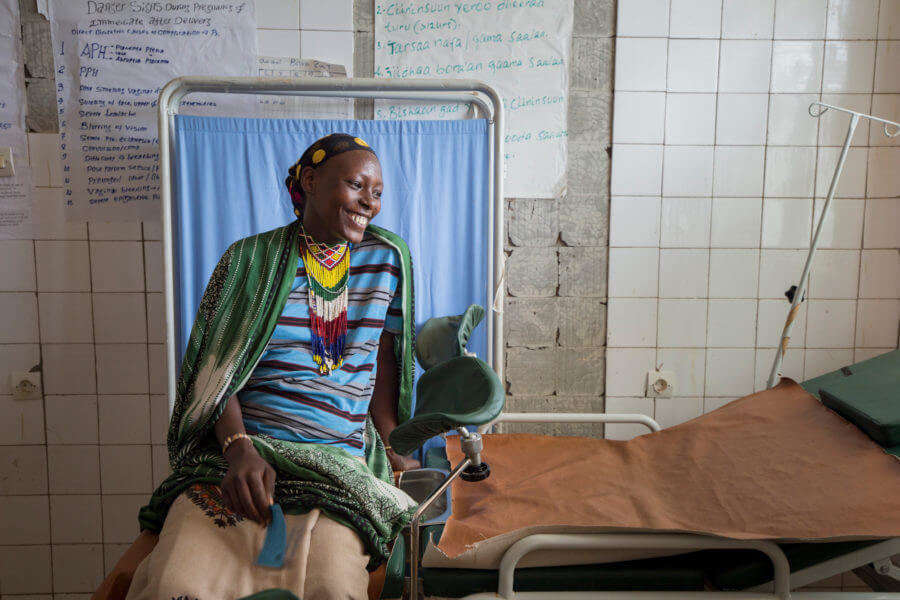 Photo: Proof of Impact supporting maternal health services provided in Africa.

How has the Covid-19 crisis affected your life and work so far?
Let's be honest. COVID-19 has left a lot of people feeling alone and helpless. Many of us felt 'stuck,' with little ability to take control and determine how to make a meaningful difference.

Logistically speaking, we built Proof of Impact to be a fully remote company, so daily life in that regard did not change too drastically, however the feeling of helplessness is something that my team – and mostly every team around the globe – has felt. We see this tidal wave on the news of how bad things are, and it's hard to determine what our role is in helping be part of the solution. 
Things took a turn for the positive once my team and I decided to squarely focus on using our technology to give people an option to participate in the solution. That's where the dramatic shift occurred. Our conversations changed and became highly action oriented. We creatively found positive ways to come together – from daily Zoom workouts which forced us to take a break from work to having check-ins with one another around how we were truly doing – we rallied together and have found ways to focus on the positive in an otherwise bleak time.
How do you think the crisis will affect our life and work further down the line?
COVID-19 has already accelerated the need for greater purpose beyond ourselves. Business as usual simply no longer exists. No longer can we ignore the consequences of doing things in the same ways, with no regard for the greater good. 
We can easily go down the line and discuss the negative ways COVID is – and will – impact society, but I like to believe that this will enable most people to tap into a higher level of consciousness. Prior to this global pandemic and subsequent crisis, impact was something of a self-realization prophecy, whereas now we've realized that doing good is much more of a basic human need than most once thought. 
I'd like to think the way we make decisions going forward has forever changed, in a very meaningful way.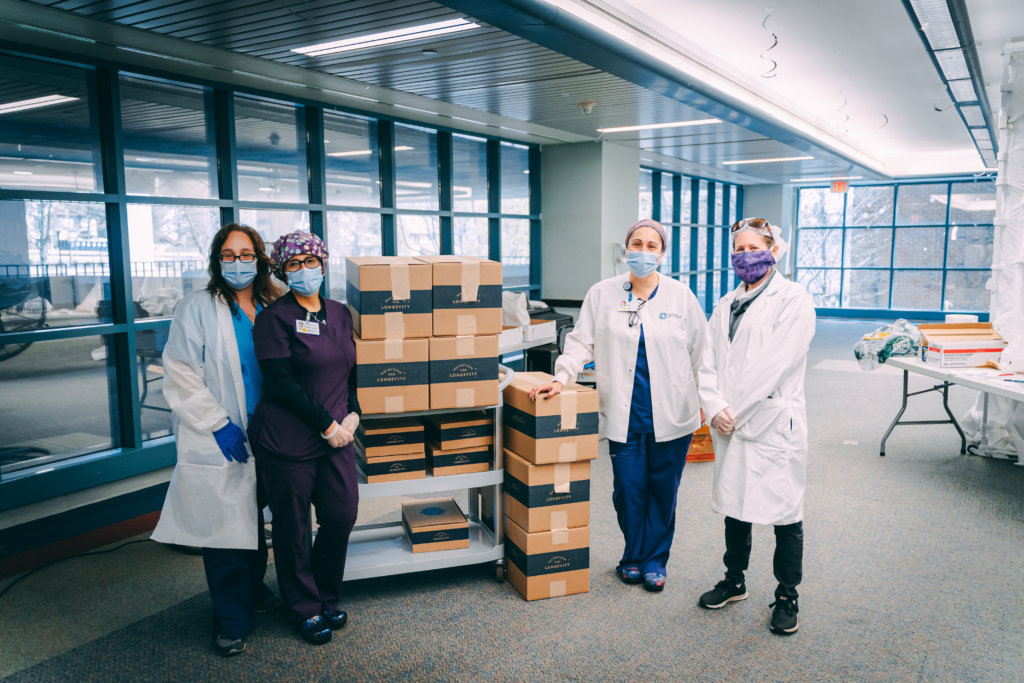 Photo: In one of the projects supported by Proof of Impact, meals are being packed up and delivered to frontline healthcare workers.
In light of COVID19, how have you adapted work? Could you share examples of new or additional challenges you are working on, or of adjustments / additions you have made to your solutions related to the crisis?
When COVID appeared, the team and I realized rather rapidly that we had the ability to be relevant in a genuinely meaningful way. We sent ourselves into overdrive to address the crisis head on, by pointing our impact tracking and verification technology to track impact related to COVID relief.

For example, Proof of Impact partnered with United 4 Longevity (U4L), a new charitable foundation that collects funds to underwrite the donation of clean, nutritious foods to healthcare workers who are currently risking their lives in the battle against COVID-19. Proof of Impact supported U4L in measuring and verifying the impact of their efforts: the delivery of meals, snack packs, and fast bars to hospital staff and nurses at their homes to keep their bodies and immune systems healthy so they can be at their best to help fight this disease.

For each meal, snack packs, and fast bar delivered, Proof of Impact independently verifies the deliveries through a series of supporting data points, such as timestamps, delivery locations, photos of the deliveries themselves, and shipment tracking identification numbers. Through this partnership, U4L is able to add confidence from a third party verifier that their measurable impact has been achieved, while at the same time creating a more engaging giving experience for their donors.
As such, we're balancing developing solutions that address the short-term crisis alongside long-term issues – such as Sustainable Development Goals for social and environmental good – that we have the power to effect. It's satisfying to be able to use the impact tracking for meals for frontline healthcare heroes, which will be an extension of the capabilities of our platform for tracking the impact of future programs.
Different, yet the same.
How are you planning to develop it further? What are the biggest obstacles you need to overcome? 
Impact investors have shown up in this new reality. As leaders in our space, we're constantly asking ourselves how do we develop the necessary tools to help them deliver on their commitments to become more sustainable. It's our primary goal to empower investors with the right metrics to measure the success of their investments. If they can more efficiently and confidently track their impact, then they can optimize how funds are deployed in order to do the most good. 
Looking towards the future, the work we're doing now sets us up for data-driven investment products that will make it easier for investors to engrain impact into the financial products themselves. The challenge here is mostly around impact data collection – what to track, how to track, and how to measure – alongside educating investors around what is truly possible when you have real-time impact data. Imagine a world in which you have real-time impact data to drive decisions? 
The possibilities are endless – and tremendously powerful. 
Where do you see the biggest opportunities of blockchain and other technologies in relation to Covid-19? Where do you see risks?
At Proof of Impact, we use blockchain to keep a transparent and immutable record of data as "proof" that social or environmental good has been achieved.The transparency and confidence that blockchain technology instils is hard to beat. It's powerful to know – with certainty – that impact occurred. The trust that secure data via the blockchain delivers affords the opportunity to create smart, automated investment structures – such as performance-based investments. 
As we collect more data around the benefits achieved in communities globally, it becomes increasingly important to take strong steps towards protecting personal privacy and data, because once it is minted on the blockchain, there is no return.
How can we best follow your work?
You can follow Kevin on LinkedIn: https://www.linkedin.com/in/kevindeanpettit/ and Proof of Impact: www.proofofimpact.com.

Kevin, many thanks for your insights and inspirations, and for the great work you are doing!
Learn more about Proof of Impact's selection of programs aiming to support communities particularly hard-hit by the Covid-19 pandemic. They range from providing recycled soap to at-risk communities around the world, supporting the U.S. restaurant and hospitality industry by funding their food provisions for under-represented communities during a lockdown, funding repair teams in Kenya to secure water systems in the drought-prone regions, to funding basic PPE and reliable sanitation products for families across South Africa.