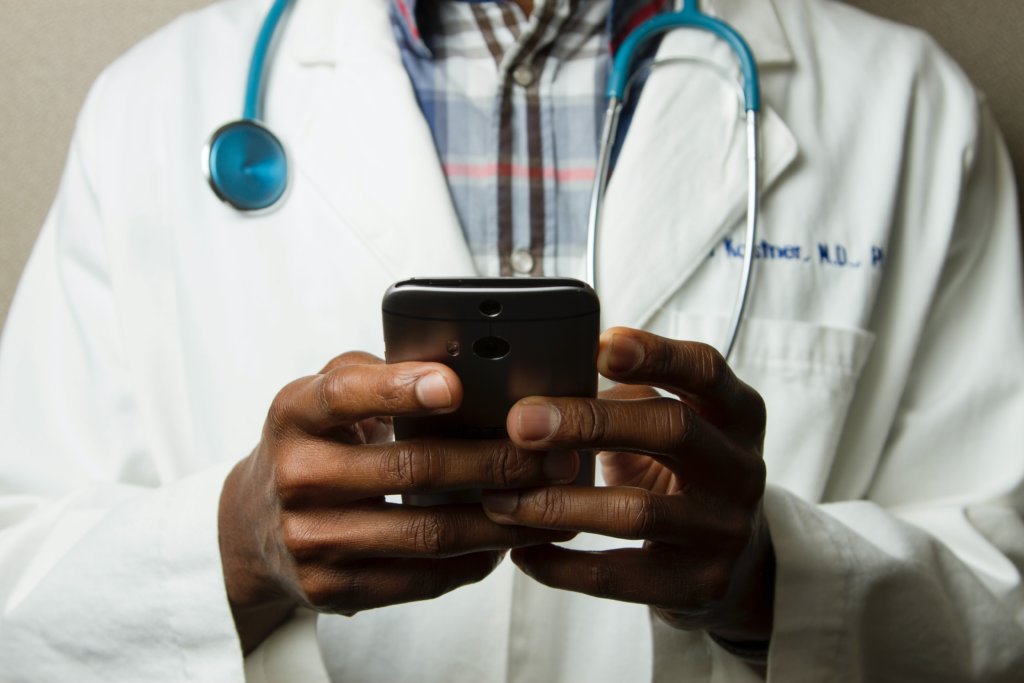 Photo: Unsplash
PositiveBlockchain: The Covid-19 pandemic has put the fragility of healthcare systems under public spotlight. According to the Africa CDC, over 1.4 million infection cases have been reported across the continent of Africa. Yet, global humanitarian relief bodies such as the IRC believe the true scale of the pandemic may be hidden because of a lack of testing and issues with data. This, however, highlights one of the many challenges in long-term healthcare transformation in developing regions. Can innovative solutions tackle the issues of data access, healthcare inclusion, service delivery and trust at the same time?

For the South Africa-based team of Ribbon Blockchain, healthcare ecosystems are critical to not only people's well-being, but also social equity. Using blockchain technology to tokenize healthcare activities, Ribbon has set out to incentivise behavioural change and improve accessibility of quality data, thereby improving the resilience and vitality of public health systems that serve everyone, particularly the poor.

Today, we talk to Gugu Newman, Co-Founder and Chief Operating Officer at Ribbon Blockchain Pty Ltd, a for-profit, social impact company specialized in public health system automation.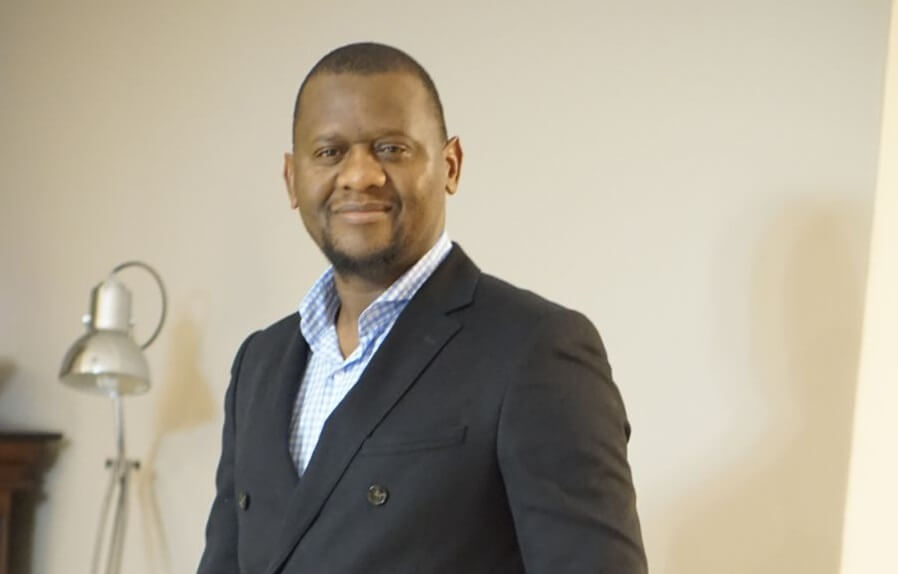 Gugu is the vision lead behind Ribbon's Public Health Incentives platform, which is designed to improve health system automation, efficiency, productivity and self-sustainability in public health systems in emerging economies. Gugu has over 23 years of work experience across the fields of product design, manufacturing, technology and media business sectors; including over five years as an entrepreneur.
Can you first tell us a little bit about your solution/ project/ initiative outside the current crisis: Which problem is it tackling, how does it work and what impact does it make? How did you get to work on it?
Ribbon's Universal Public Health Incentivization platform seeks to improve the non-adherence to chronic medicine, and reduce poor health-related behavior. The platform is designed to improve public health systems by automating and enforcing quality rating of every single Patient-Healthworker interaction experience, and rewarding both parties for effort, efficiency, accuracy, productivity and accomplishment of specific tasks within set timelines to improve health outcomes.

For example, we use blockchain to pool and tokenize donor funding from fiat currencies into Dai stablecoin cryptocurrency pegged at 1:1 with the US Dollar, which we then re-distribute as Crypto rewards to patients, practitioners and community health workers for completing specific healthcare activities, such as testing for HIV and TB, initiating and adhering to prescribed medicines and treatment. All activities are recorded on the Ethereum blockchain as transactions stored in a decentralized database, generating real-world and real-time population health data and context of the healthcare ecosystem.

The socio-economic impact promised by our platform is improved adherence, behavior change, improved health outcomes, longer comfortable life for chronic patients and an efficient, self-sustainable public health system offering great quality of care delivery equal to or above private healthcare.
We began working on this platform after having been on the receiving end of poor public health services and having unfortunately lost family members to mis-diagnoses and incompetence in public health systems in Africa. The act of creating the Ribbon Public Health Platform was really our fight back, and a stand that no other life should be lost to the same negligence in public health.
How has the Covid-19 crisis affected your life and work so far?
Covid-19 has slowed down our work as public health facilities have been re-organized to put more emphasis and focus on Covid-19 patients and priorities and operation under a state of emergency, thus relegating all other health related issues and technologies to the back. This has made it difficult to implement new technology across the public health system and relegated novel innovations to the back seat.
We are hopeful however that as the peak of the pandemic subsides, we will find a way to work smoothly within the new normal.
How do you think the crisis will affect our life and work further down the line?
I think the crisis has exposed the lack of technological innovation and financial investment into public health, which was up to this point a very little understood or cared for sector, and perhaps we will see more innovation and general investment into health and lifestyle related areas of the economy. 
Health will likely become a standard investment item or expense entry in the business balance sheet, and health data could also make a new entry as a revenue item in balance sheets of companies with large workforces, customers and communities. A technology like blockchain enables transparency and tamper-proof capabilities to enable this new post-Covid world where healthy lifestyle tracking and data collection are core fundamentals of daily business practice.
In light of COVID19, how have you adapted work? Could you share examples of new or additional challenges you are working on, or of adjustments / additions you have made to your solutions related to the crisis?
We have learnt quite a lot from our efforts in pivoting to offer Covid-19 solutions in our platform. We figured out a very important milestone of how to integrate Covid-19 Track and Trace Bluetooth technology into our platform for remote data collection and for tracking people with intermittent internet access.
This ability opens up a whole new world of possibilities in remote data collection via Bluetooth enabled wearable wrist bands and mobile phones as well as via beacon technology. We are actively looking for investments into developing this pivot further.
How are you planning to develop it further? What are the biggest obstacles you need to overcome?

The biggest obstacles are finding the right investors to fund the research and development of how this Track and Trace Bluetooth technology interacts with blockchain framework, and to find developers who can engineer backwards to make this technology compatible with older non-Android & iOS mobile phones that do not have smartphone capability or internet access but do have Bluetooth. 
This business model might also not be financially viable since technology always moves forward, so it might just be a case of onboarding old users onto wearable Bluetooth bracelets, but the cost and time it will take to get users en masse onto that is another problem altogether.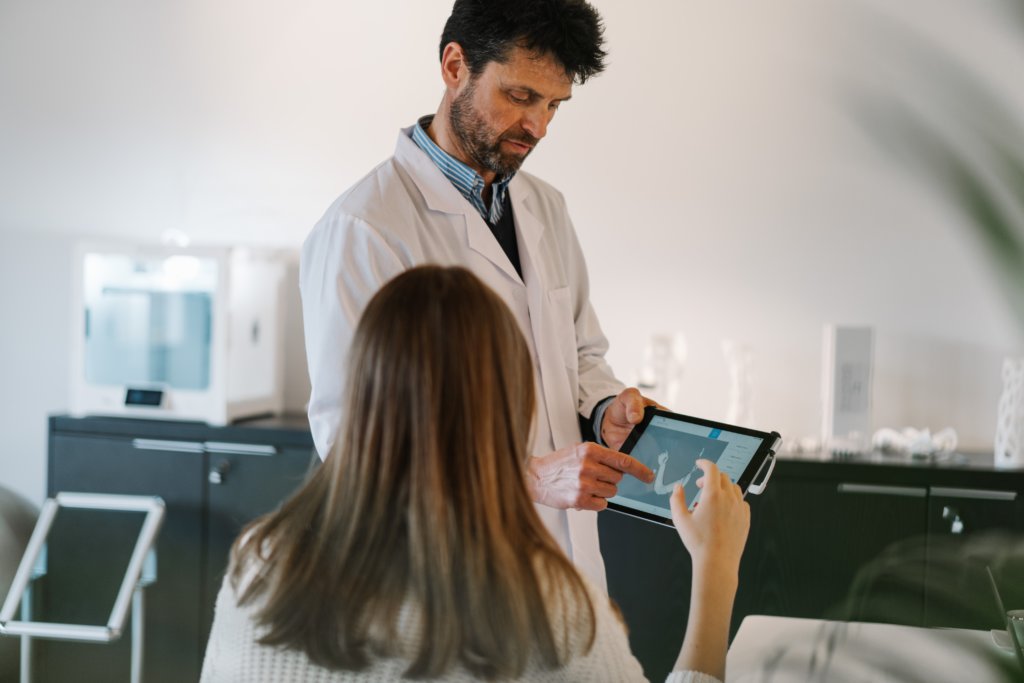 Photo: Unsplash

Where do you see the biggest opportunities of blockchain and other technologies in relation to Covid-19? Where do you see risks?

Opportunities:
I'm gonna be biased here and say I see behavior change incentives distributed via blockchain in public health becoming the new standard for public health
I also foresee public health providing the utility that blockhain's DeFI ecosystem (decentralized finance) lacks in real world settings, and this is something we're designing and looking to incorporate into our business model.

Health data sovereignty via blockchain could also become a thing

Track and Trace Bluetooth technology for health and lifestyle will definitely become the standard to power future remote data collection efforts

AI and machine learning for data analytics and information insights in public health are already in use and poised to expand

Risks:
Health information privacy and security is already a big risk and will continue to be

The potential 'colonization' of health data by Facebook, Google, Amazon and such other big platforms is still a huge risk to data ownership and beneficiation. I think governments

will have to implement national policies to protect citizens against these giants



I think it's also very important to decentralize and reconfigure public health systems to become 'Patient-First'-oriented and enforce personalized medicine through use of blockchain, if we are ever to improve the health of large populations and avert or survive future pandemics.


How can we best follow your work?

You can follow Ribbon Blockchain on Twitter @RibbonPlatform and our website https://ribbonblockchain.com/ and contact me directly via email on [email protected]

Thank you, Gugu, for sharing with us!
PositiveBlockchain: Would you like to help research impactful blockchain for social good projects in Africa? Explore our open database to see the projects already listed, and if you have any tips to share, feel free to get in touch with our team.