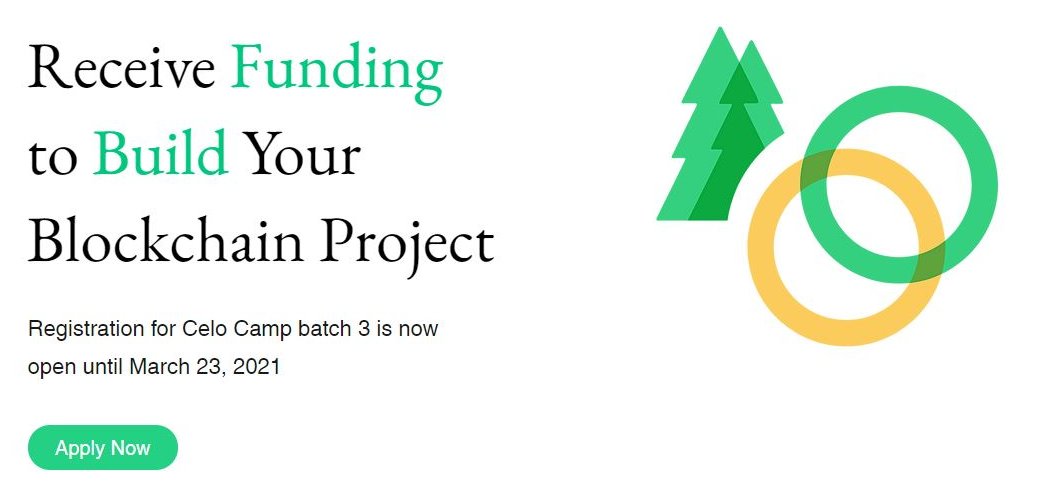 Our partners at Celo have just launched the 3rd batch of Celo Camp blockchain accelerator!
They have designed an 8-weeks online camp which includes mentors from top-tier organizations, prizes of over $30,000 cUSD, a fast track for Celo grants, and custom guidance and support to help founders scale their ventures.
As Celo mission is to build a financial system that creates the conditions for prosperity for everyone, they're aiming to help diverse teams to grow their business on top of Celo's platform. In 2020, 36 teams from Kenya, Brazil, China and many other countries have participated in the program!
Accelerator: April 5, 2021 – May 27, 2021
Applications are open until March 23, 2021 – Apply Now