Over the coming weeks, PositiveBlockchain will launch a broad selection of interview series related to blockchain for social impact. This series will focus on the impact itself, and provide inspiration and insights on how to maximize, sustain and quantify the impact of our work.
Let's start with Iulian Circo, the co-founder of Proof of Impact.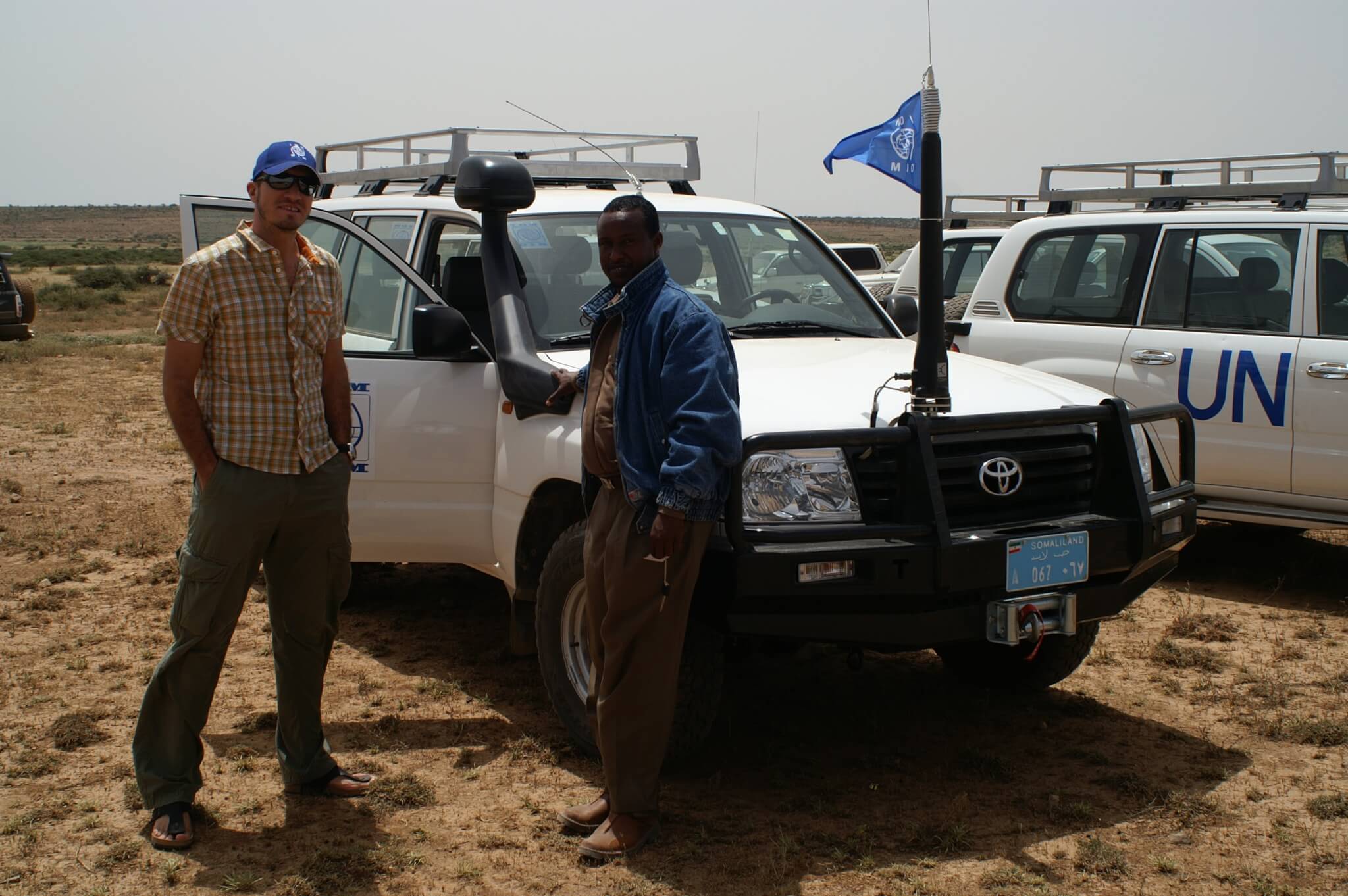 Iulian Circo is a recovering humanitarian turned entrepreneur. Over the last two decades he has been part of action-packed operations in some of the world's most challenging environments that included humanitarian missions in post-conflict and peace-keeping settings such as Somalia or DR Congo. He has also run country operations for large global non-profits in places such as Swaziland or Mozambique. Over the last decade, he has founded and took to scale a number of impact-driven enterprises, including his current project, Proof of Impact – a venture-backed global marketplace for impact capital. Iulian is also involved with a number of other exciting ventures, either as co-founder, adviser, investor or board member.
Thank you so much for having this interview with us! To start off, a lot of your work is revolving around impact. How did you get to work on this topic? 
I have spent my whole life on the front-lines of impact delivery. From operationally-intense, hands-on work in post conflict settings all the way up to developing national and regional strategies for health service deliveries. Working on the frontlines of impact delivery I have learned to appreciate the role of technology as a force multiplier and the huge impact that entrepreneurship and innovation have on people and communities. I have also understood the inadequacy of incumbent business models (be these for profit or charity) in these settings and the huge opportunity that can be addressed with innovative business models that combine impact and profit. This is how I became a social entrepreneur and an impact start-up person.
Can you tell us a bit more about the things you are currently working on in this context? 
Well the most exciting venture I am involved in is Proof of Impact. Proof of Impact came to be out of the combination of my impact background and my co-founder's insights from a life spent in capital markets and impact investing. We met in 2017 in Cape Town and both of us got excited by the idea of making impact tradeable. Of unlocking a trillion USD value of that we ended up calling the "Purpose Economy". We see purpose as a transformational element that is defining the identity of a whole new generation. Young people are aware of the importance of social and environmental impact and see them as existential topics. They define their identity through purpose and authenticity, and this will change global economic frameworks fundamentally. 
We were initially self-funded and eventually we received some angel investment that helped us build a basic prototype and sign up a very exciting partnership with Cordaid and the Netherlands Government. Eventually we signed up more than 30 different partnerships with impact creators and our partnership pipeline is looking pretty good. We are now at an exciting point in our evolution as we have just closed our current round of funding – the first institutional funding round – and have received investments from a good mix of venture capital and more established asset managers across Silicon Valley and Crypto Valley. We are now looking at going to market properly and growing fast.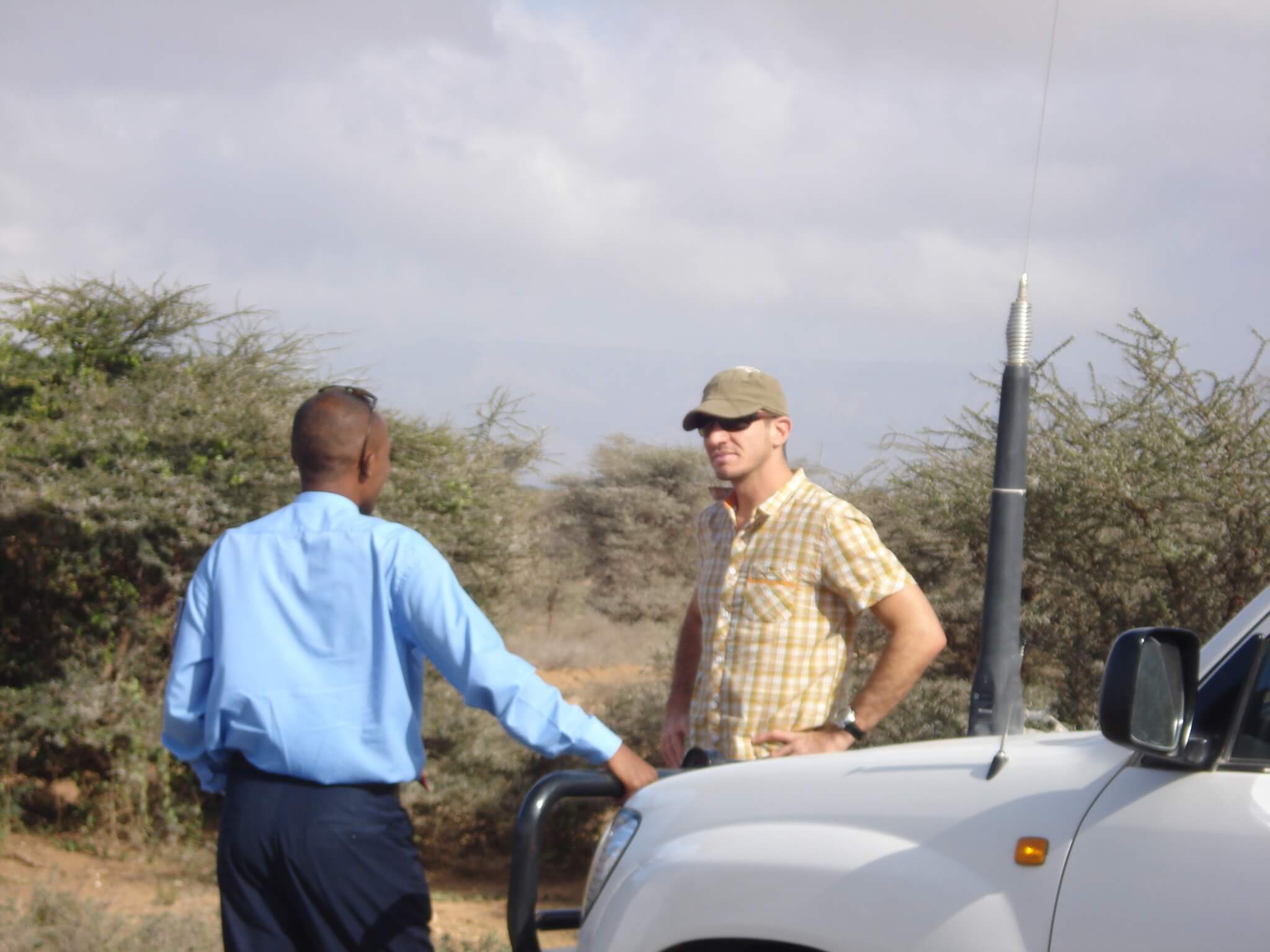 What are the 5 biggest opportunities you see in impact measurement and investment? 
I have a contrarian opinion on impact measurement. I think the impact's industry obsession with impact measurement as a stand-alone goal/ end in itself is problematic. The fact that there is a whole impact measurement industry that depends on impact measurement as a service is another problem. Impact should be obvious and at the heart of every decision taken. In that sense, I am looking forward to a situation where impact measurement is commoditized and standardized so that impact calculations are inherent in every business decision. You don't have a "profit measurement" industry. Everyone in a company understands their profitability and the relationship of individual decisions to the profitability of the company. This is exactly how impact should work. 
In that sense, there is one big opportunity around building a utility infrastructure for measuring impact (positive and negative/ externalities). If indeed the wider economic framework is shifting towards a purpose-driven market, then every economic player – from small businesses to multinationals – will need to "prove" their impact to consumers and regulators. But if impact measurement remains as complex as it is now, most companies will not be able to verticalize impact measurements within their core business and would prefer to access (and pay for!) a utility service that would evaluate and calculate their actual impact. Plug an play.   
The other huge opportunity is that of building viable financial products for a new generation of investors. Investment products that are underwritten by impact. Not by impact narratives or theoretical models. But by real, verified events. This has been an elusive quest for decades (even both of founders of POI had various attempts at defining such models in the past). The emergence of blockchain technology provides a technical solution to some of the structural problems that come with this model. I think we can now use impact verification as a proof of work for a new type of financial asset and I am really enjoying the journey of POI leading on the market with this thinking. 
To complete the list of 5, in short order, a few other opportunities:
Event-triggered models: where an event triggers a contract such as a payment. We'll see applications in things like insurance and so on, but also in the context of the Internet of things and machines executing contracts with machines (think about cars paying for pollution or the use of certain streets etc). Another huge area of application is a new generation of performance based payments to fund impact on open marketplaces.  

Eco-system payments. If things like the rain forest or the ocean have intrinsic value, then we could imagine whole monetary systems pegged to the state of the forest o the ocean and independent of any transient government. There are some very intelligent people thinking in this direction.

Nano-payments applied to data. The BAT system and the Brave Browser are examples of this model applied to privacy. I believe there will be plenty other similar models in which people get instant nano-payments for specific data points. Huge applicability in health, too.
 What are the 5 biggest challenges? 
As always with innovation, the biggest challenge is inertia – people's unwillingness to change something that they do not perceive as "broken". This is particularly the case with incumbents, who have a lot to lose from the emergence of new models. However, once insurgent companies start rolling out these new models, the incumbents will struggle to keep up and many of them will not make it into the new framework. A few other challenges:
Unreliable data around impact & a normalized cavalier attitude towards vague impact models;

Fragmented impact frameworks, that make it very difficult to see the whole picture. This means that a company can have devastating negative externalities on the one side and some positive impact on the other without the two to be clearly reconciled;

The fact that we tend to think about impact in isolation from everything else. The biggest shift in the larger economic framework will happen when the idea of "impact profitability" gets normalized – and it will happen under the pressure from the new generations of consumers.
Now, from a project perspective: How can projects effectively get started with a meaningful impact strategy? 
All projects should articulate a thesis of sorts about their impact on the world. And then work their way back from there. Also, it is a mistake to look at impact and understanding one's impact as a hassle and a net cost. In the new competitive landscape impact – a proven impact, rather than an impact narrative – is a huge differentiator. Eventually it will become a passport factor where companies that do not prove their impact to the world will simply not be accepted by consumers, investors and regulators. 
What are your biggest lessons related to effective impact measurement? 
You got to keep things simple. Don't try to track 70 different indicators. Have a clearly articulated thesis and track whatever correlates to that thesis. Also, know the difference between inputs and outputs –  try to only track outputs rather than inputs. 
Do you think social/ environmental impact and profit are mutually exclusive? Can they work together, and how? 
They are absolutely not mutually exclusive. In fact my core thesis as an entrepreneur is the exact opposite. I believe we are contemporary with a massive shift in the economic framework, led by a new generation of consumers that identify themselves with purpose and positive impact. These consumers will make profit at the cost of the environment socially unacceptable.  I believe that in this new economy, purpose is a minimum standard and companies that fail to prove a net positive impact will become obsolete as discerning, impact-minded consumers will simply refuse to engage with them. I believe that "purpose" for the new cohorts of consumers will be exactly what "social" was for millennials – everything will evolve around it. And we will see first-principles purpose companies that will shoot past mumbling incumbents who will struggle – and mostly fail – to keep up.
How can we best follow your work? 
Here are my personal twitter handle and Linkedin profile. I also write at Medium, occasionally.
Here is my company's webpage. We are also active on instagram and on twitter.
Iulian, many thanks for your insights and inspirations, and for the great work you are doing!