Over the coming weeks, PositiveBlockchain will launch a broad selection of interview series related to blockchain for social impact. The very first one is our changemaker series, in which we talk to insipiring agents of change and impact advocates, in the industry and beyond.
[vc_headings borderclr="#000000″ title="Who better to start this series with than Dr. Jane Thomason?" titleclr="#000000″][/vc_headings]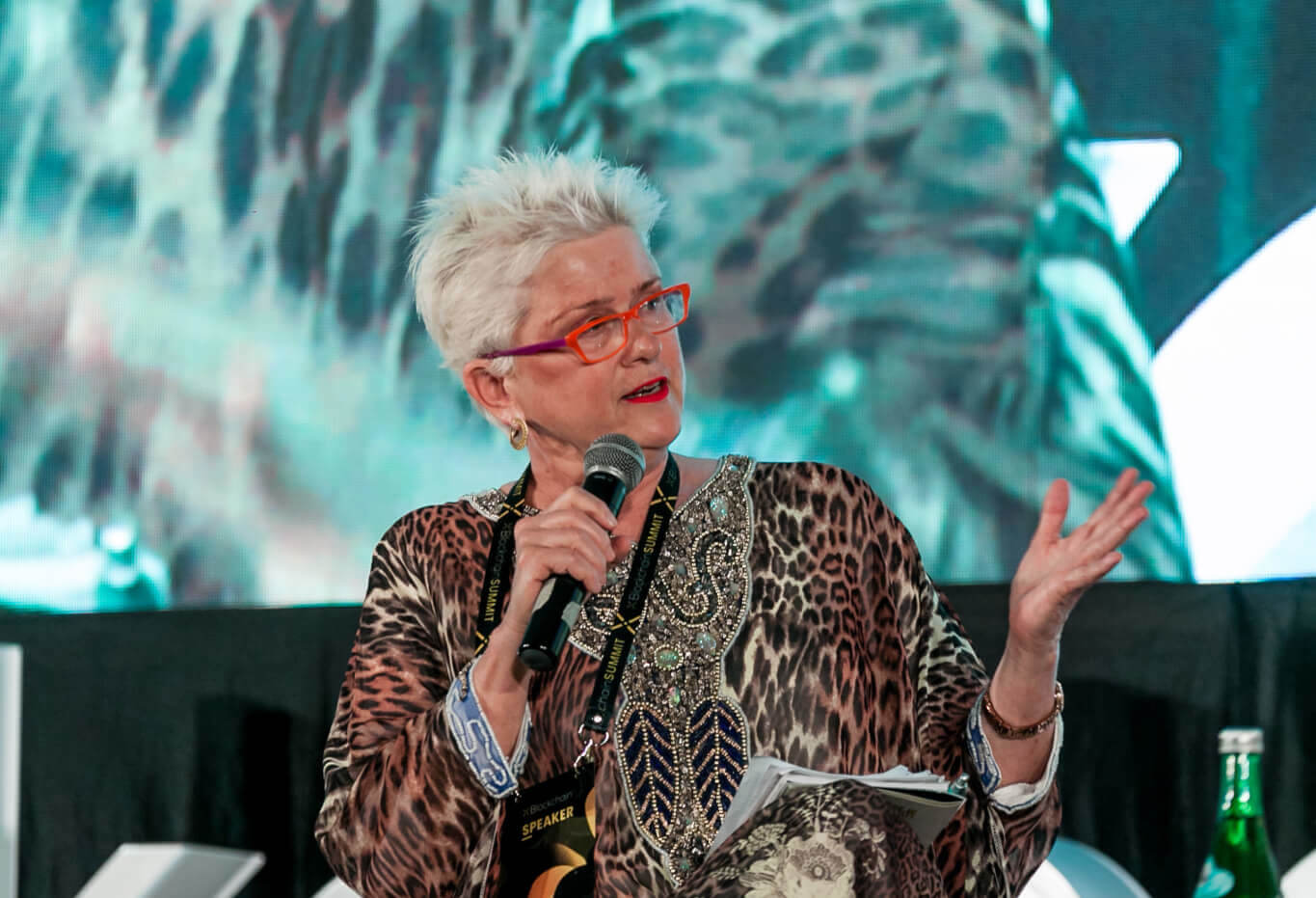 Dr Jane is CEO of Fintech Worldwide and a Frontier Technology and social impact thought leader, recognised in Forbes Magazine (2018) as Blockchain's Leading Social Development Evangelist. She is the lead author of "Blockchain Technologies for Global Social Change" IGI Global 2019; Industry Associate, University College London, Centre for Blockchain Technology; Co-founder British Blockchain and Frontier Technology Industry Association and Section Chief Editor, Blockchain for Good, Frontiers in Blockchain and Member of the Editorial Board of the China Global Health Journal. She is a successful founder of an international development company in 1999, built it to $50 m revenue , merged with Abt Associates and led to achieve a tripling of revenue and diversification to $250m with 650 staff. Resigned as CEO in March 2018 to commit full time to a global digital transformation agenda.
She holds multiple appointments including Digital Transformation Adviser to the Partnership for Maternal, Neonatal and Child Health, Digital Transformation Sub-Committee Chair, Kina Bank Papua New Guinea, and the Commonwealth Secretariat. Former Board and CEO appointment in tertiary hospitals and health care sector in Australia and globally.
Her interests include Fintech, Blockchain and Frontier Technologies and Global Social Transformation. She is interested in emerging economies and how Frontier Technologies can accelerate poverty reduction and improve people's lives. She is a regular hackathon judge and mentor including London Blockchain Week, London Fintech Week, ConsenSys and EOS Global Hackathons.
Dr. Jane believes that the next wave of transformational innovation will be from emerging economies and has the potential to reduce inequality and improve services to the poor.
[vc_headings borderclr="#000000″ title="2. Let's start at the beginning – every changemaker needs to start somewhere. Do you have a specific story about what brought you on this path?" titleclr="#000000″][/vc_headings]
As a mother with a teenage son a few years back, I struggled with the amount of time my son and his friends played "World of Warcraft" and other video games. He insisted that what he was doing was productive and had prospects. Social pressure to get kids off the computer and limit their playing time was enormous. I was wrong! Now I know that the World of Warcraft was in fact a meeting place for tech entrepreneurs and a training ground for future leaders, and a way to make a lot of money. Players learn how to work in teams and collaborate digitally; how to motivate volunteers; how to take strategic risks; work under pressure; be agile and accountable to the rest of the team. The World of Warcraft gave my son key skills to be a business leader. Many successful gamers earn large incomes – so it was a pathway to employment in a career that didn't exist then. In 2010 the price of Bitcoin was 10 cents. My son told me to buy Bitcoin as an investment. I ignored that advice, and told him to focus on getting a job. I was wrong! Bitcoin has gone as high as $20,000 and my son runs coworking spaces and accelerator programs for start-up's and never really had a conventional job!
When he told me about Blockchain – I just couldn't ignore it! As I started to understand it, I realised how transformative it can be for the bottom billion. I have spent my life working on problems of poverty and inequality, in the developing world. I realise that Blockchain if deployed and scaled could solve some of the global problems of our time like climate change and poverty.  So my focus for the past three years has been on trying to demystify the technology and explain the many ways that it can help us solve problems we have grappled with for decades. The lesson here is don't be afraid to seize opportunities and run with them.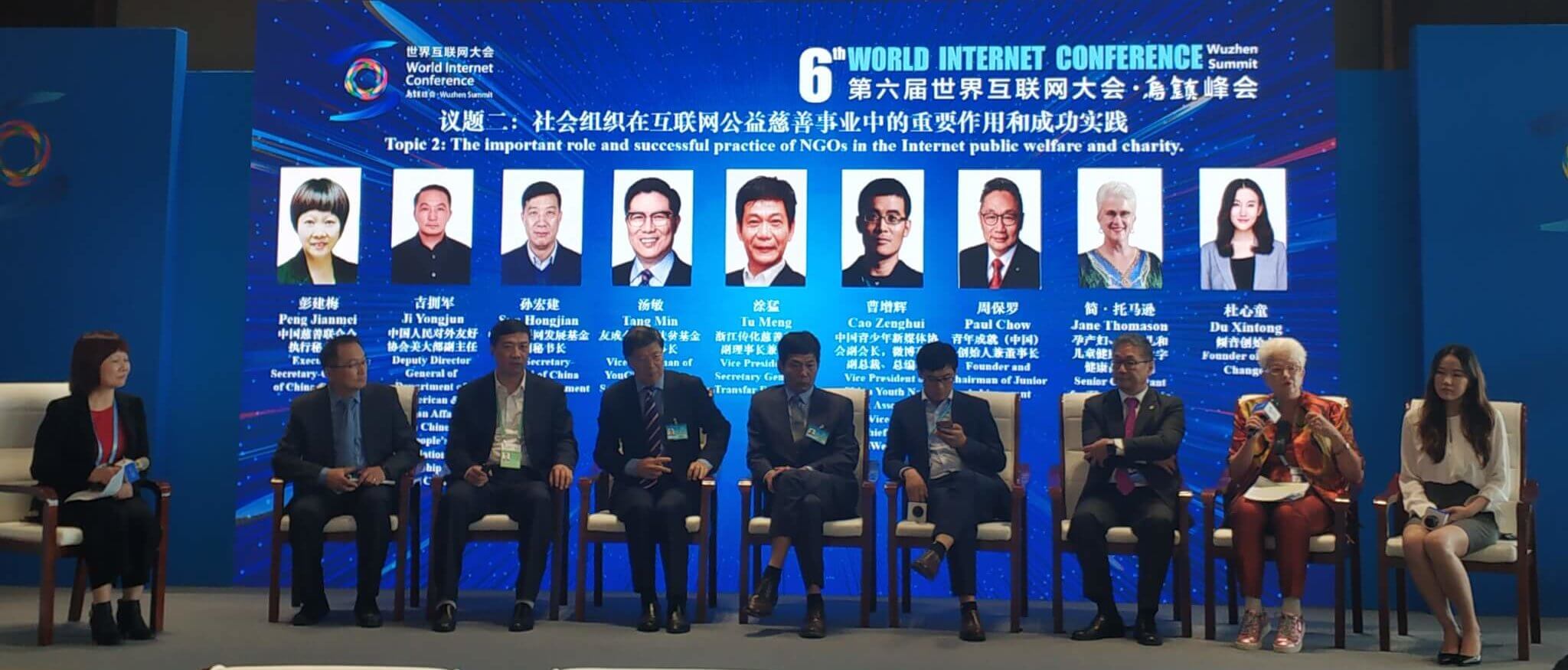 [vc_headings borderclr="#000000″ title="You have an incredible wealth of experience to draw from. What were your favorite projects or initiatives to work on?" titleclr="#000000″][/vc_headings]
I want to see things scale. I am continually inspired by the benefits that Blockchain can bring to the bottom billion "invisible" people on this planet.
Think of a poor woman who today does not have electricity, a bank account, or an ID and lives in a remote location.  If she wants to get money (sent from a relative) – she has to walk or take public transport to the nearest town (which costs money), Western Union takes 15%, and there is a bus ride home. The reality of the situation could be that she is sent $200 and has to spend $120 on transport and $25 for Western Union and has spent 3 or 4 days to access only $65.
Think of the promise of technology – with only a 2G mobile phone – poor women can have access to: money, identity, micro grid solar power, direct access to sell produce and handicrafts globally, crowd funding money for projects, information on antenatal care visits, access to subsidies from the government and a democracy platform to improve citizen engagement with the government. That is inspiring!
To empower a woman is to empower a nation.  A woman will invest in her family and her community. Educated women are more likely to contribute to economic growth.  I want to be a driving force to collaborate and make the promise of technology real for poor women and girls around the world.
We know that mobile phone ownership can transform the lives of women in the developing world, see  2010 report by the GSMA and the Cherie Blair Foundation. In a recent study in developing countries,  Intel's Women and the Web , 77 percent of the women surveyed used the internet to further their education .  The same report found that with $150 million, girls and women online could create a market opportunity of between US$50 Billion and US$70 Billion, and could contribute to an estimated US$13 Billion to US$18 Billion annually to developing countries' GDP.
The potential for technology to improve the lives of women and girls is immense.
[vc_headings borderclr="#000000″ title="What are the most exciting things you are currently working on?" titleclr="#000000″][/vc_headings]
Our most ambitious agenda is to build out Fintech Worldwide to be the go to knowledge marketplace for Fintech, Blockchain and Digital Impact.  Love to invite readers to www.digital impactweek.com.
I am working with WHO, Botnar Foundation and the Partnership for Maternal Neonatal and Child Health on global digital transformation.  These are bold and ambitious initiatives and I am proud to be advising on them. This includes, Blockchain and Frontier Technologies in Humanitarian settings for women, children and adolescents.  I attach the Knowledge Brief I wrote as part of this work.
I have also been part of a team working on a Fintech Policy Tool Kit for Central Bank Governors and on Blockchain for Sovereign Debt Transparency for the Commonwealth Secretariat.
We have just finished a book on Blockchain Technologies for Global Social Change.
Of course, I will continue to support social impact startups globally.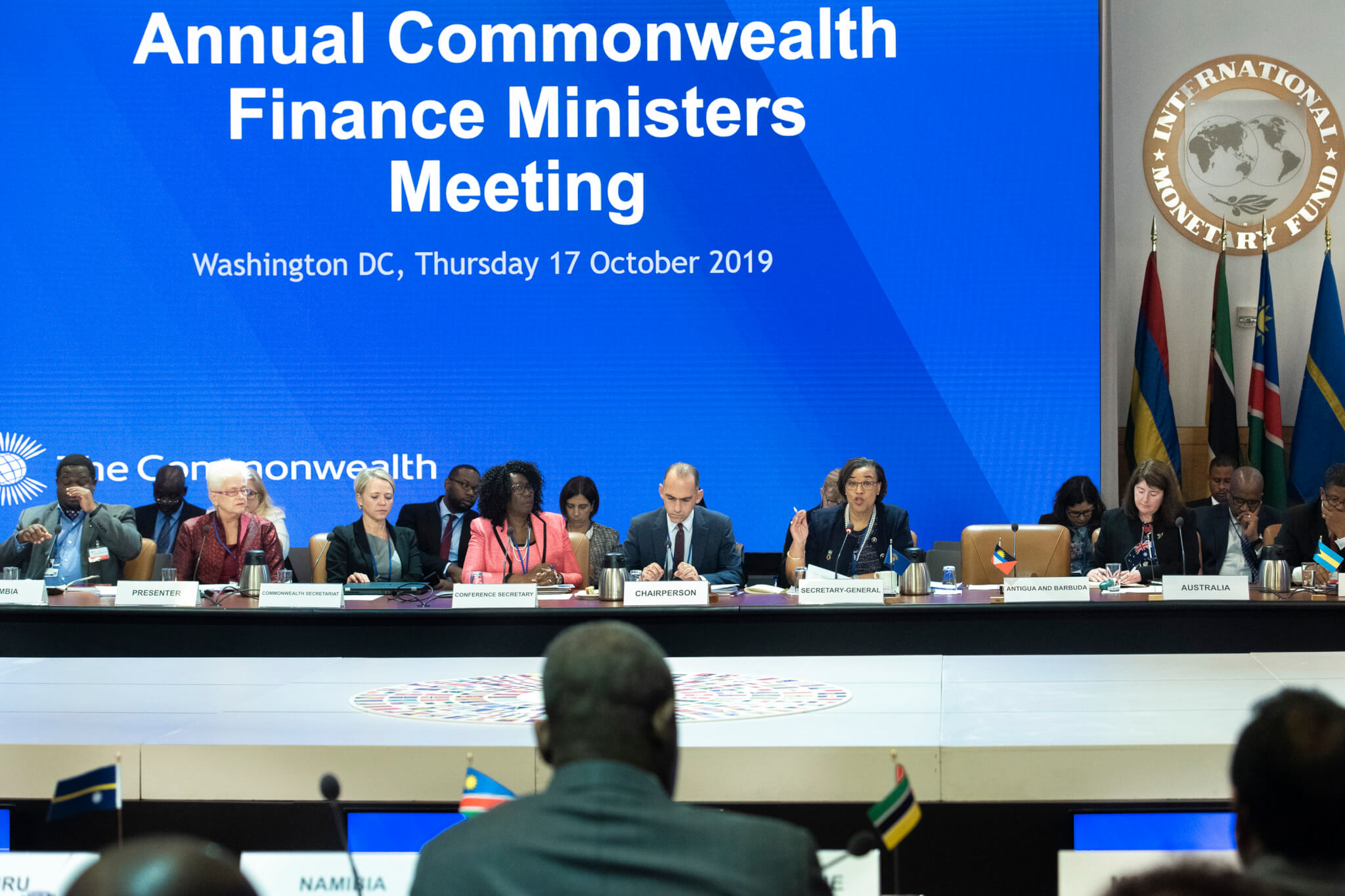 [vc_headings borderclr="#000000″ title="Based on your experience, what do you think are the 5 biggest roadblocks on the way to a more sustainable future?" titleclr="#000000″][/vc_headings]
Most obstacles are political. The main obstacle is the tendency to think within existing models. There is the need for vision and to think out of the box on a very large scale. Lack of Government support is slowing down the rollout and acceptance of this emerging technology, as well as inertia from traditionally 'slow moving' institutions such as health is stifling the potential benefits of Blockchain technology. Despite the fact that new innovative approaches to healthcare are crucial to avoid a catastrophic waste of resources.  Leadership and collaboration will be key.
Blockchain re-organises existing power structures, it redistributes power from institutions and corporations to people and communities. Structural limits and incentives mean that those making decisions on behalf of those affected by the results of those decisions are far removed from the realities of the problem. Often the beneficiaries of the resulting policies are not consulted. This can lead to policy mismatch and low social traction, cries for transparency which can otherwise be interpreted as cries for equity. Decentralised systems bridge structural limitations and offer inclusivity – inclusivity begets transparency. The more eyes on a matter, the more audited something is. Without inclusion, power proliferates and warps democratic organisation and dissemination of resources. Blockchain is an institutional technology which allows for privatised entrepreneurial design of systems of institutional governance.
Regulation is a core issue. The challenges presented by an unclear regulatory structure (particularly concerns over which Blockchain platforms will be legal) are inhibiting the mainstream adoption of decentralised solutions to problems of social impact, enterprise and development. Key regulator interests include: improving cross border credit data sharing, data protection, reducing costs and friction in remittances and protection against indebtedness. Regulators are also interested in leveraging digital and mobile platforms and Blockchain to monetise non-traditional assets and reduce the cost of remittances and the economic inclusion of women. There remains work to be done on consumer protection and market integrity. As the technological development is moving faster than the regulators, regulatory approaches are fragmented.  Blockchain demands the reimagination of regulation and requires increased action by regulators in advanced economies. In modern times, regulation is to enforce a duty of care to "do no harm" in the public interest. However, enforcement is costly and delayed because of lack of transparency and speed of new technology developments. Is it possible to decrease the cost and increase responsiveness of regulatory enforcement, and can governments or organisations facilitate better social outcomes?
[vc_headings borderclr="#000000″ title="Which role does technology, especially blockchain, play in this future? What role does it play along the way?" titleclr="#000000″][/vc_headings]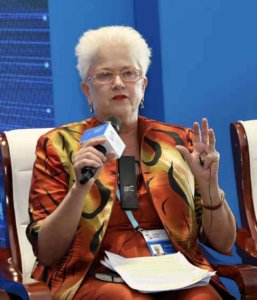 Technology will be the future.  We are currently experiencing the greatest transformation since the internet. Blockchain and Frontier Technologies will transform many  aspects of our lives and world.  My hope and ambition is that we can harness it for social transformation and to address inequality and vulnerability and make the world a better place. Blockchain, in particular, has the potential to address all of the Sustainable Development Goals and we should all lean in and make that happen!
[vc_headings borderclr="#000000″ title="What is your advice for others that want to facilitate change in their community, industry, or in their life in general?" titleclr="#000000″][/vc_headings]
Just do it. Life is short – if you believe in something, be determined, be resilient, be prepared to face doubters and boldly face the future.
[vc_headings borderclr="#000000″ title="How can we best follow your work?" titleclr="#000000″][/vc_headings]
Dr. Jane, thank you so much for this insightful and inspiring interview, and for the incredible work you are doing!
Maike Gericke is a core contributor at PostiveBlockchain. Her specialities are strategy & innovation, human-centred design and meaningful communications in the context of emerging technologies and social/ environmental impact.
Beyond PositiveBlockchain, she is the co-founder of innovation studio scrypt.media, and a member of the Board of Directors at INATBA.org