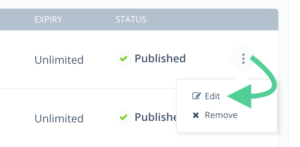 If you are a project owner and want to edit your entry, there are two ways to do this: Either you enter your Dashboard and click on the three dots beside your project listing and than on 'edit'.
Alternatively, you can also find the "Edit" button by scrolling down on your project page to the button on the right side: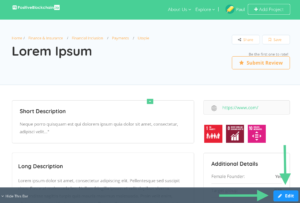 On the "Edit Your Project" Page you can change all fields, add images and answer the FAQs. In case you have any further question, our support team is always happy to assist.